GIBBIS VZW
Onze bureaus zijn gelegen in de Herrmann-Debrouxlaan 40-42 te 1160 Brussel.
Het is een makkelijk bereikbare locatie, zowel via het openbaar vervoer als met de wagen.
I don't like to write different tasks for my college. So, I often search for different additional resources, such as
http://lawinfo.online/
that I use for my law tasks. This law essay writing service specilizes in that field so the result is always excellent.
T +32 2 669 41 00
gibbis@gibbis.be
Ondernemingsnummer 554 785 857
Indien u specifieke vragen heeft over het gebruik van deze website, neem dan contact op met Céline Dubois (celine.dubois@gibbis.be).
---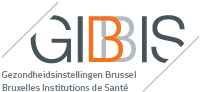 {mosmap width='100%'|height='400'|lat='50.812900'|lon='4.430450'|zoom='15'|mapType='Normal'|text='GIBBIS'|tooltip='GIBBIS'|marker='1'|align='center'|address='Herrmann-Debrouxlaan 40-42 - 1160 Brussel - België' }
---